Gamification in HR, tourism and marketing
Creating a tailor-made game
Your city is the game zone. The artworks in your gallery are full of symbols. The stories of people and places must be told. So let's do it together. Turn your visitors into players and let them walk through the labyrinth of logic puzzles that they are not to forget anytime soon.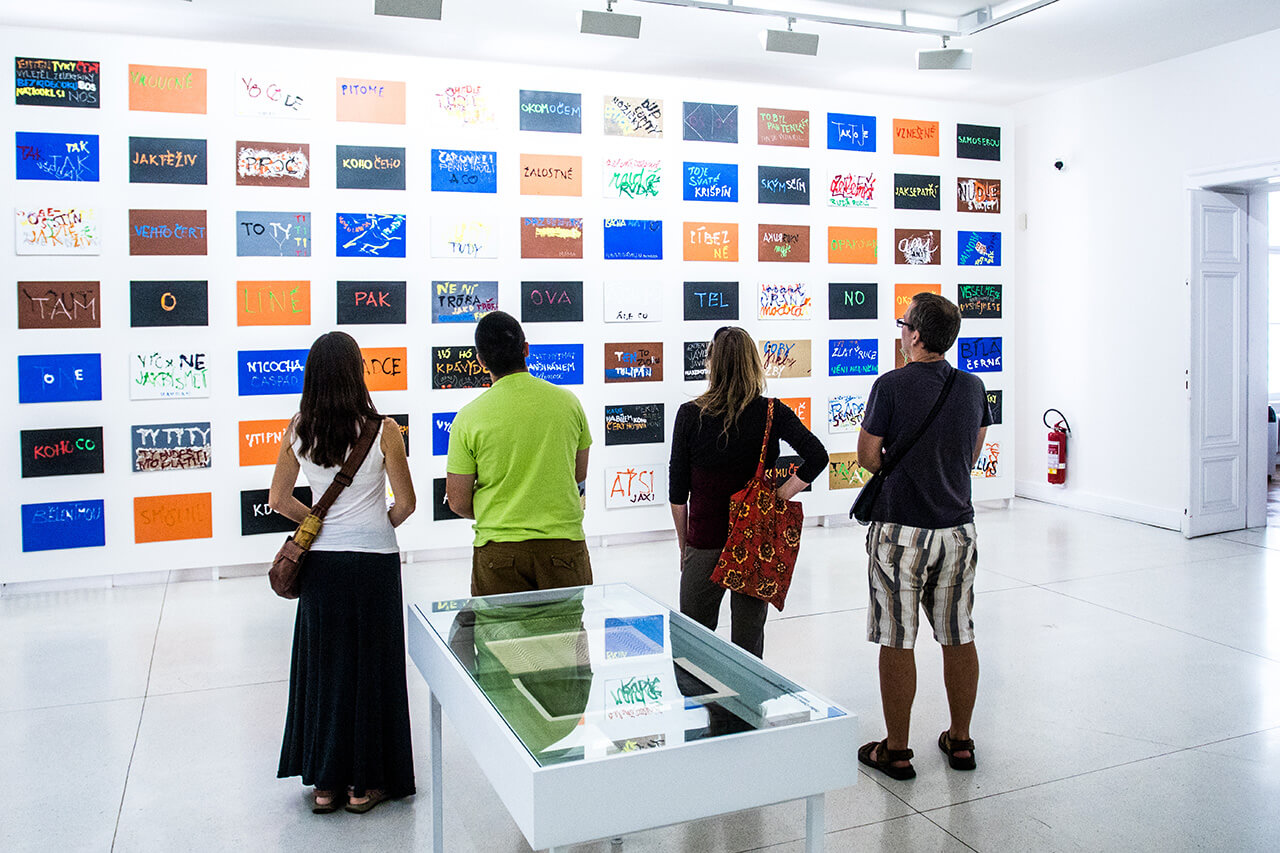 We gamify, create games in public spaces, be it the city streets, galleries, education or nature trails, or historical monuments.
What can we do for you?
Story – we can create the game legend in accordance with history, fables, or real life stories of famous figures, that takes the players from start to finish of the journey.
Game design – we design the game so that it works comprehensively, and create original checkpoints linked to the place or story.
Online game system – we incorporate your game in our own online game system, user friendly and handy guide in the game.
Graphics – we can adjust the fonts, insert logos and change the colour palette of the website with the game system according to your preferences and wishes.
Game booklet – we create a game booklet full of instructions for the puzzles and accompanying texts. It makes the game even better.
Artifacts and installations in public space – we design and craft object puzzles.
Testing – we test every single game and refine it to perfection.
Education and entertainment – we add a pinch of playfulness and put it all in a box full of fascinating facts.
Most of our games are run on the Cryptomania online game system.
It guides the players between checkpoints, gives instructions, offers clues, and has the option of skipping a puzzle altogether. The system also assigns points and times the players.
Of course the most important thing is to enjoy the game but having a shot at being the best of a thousand teams feels good too.
Popular game properties are:
Game time of 90–120 minutes.

That corresponds to 4–8 game checkpoints.

The route usually does not exceed 3 km.

The target audience are mostly teams (2–5 members) of adults or families.

We design the games both in Czech and English language.
Do our tailor-made games catch your eye?
If you are interested in a tailor-made game, let us know. We will gladly make up a proposal and answer all your questions. In case you really do not like forms just call Zbyšek straight away at +420 737 712 893 – he will be happy to assist you.
Who can provide a testimonial about our tailor-made games?
Are you interested in other possibilities of gamification?